Food is the way to the heart, and we couldn't agree more!
For many people, exploring places to eat in a new town is their favourite activity during a getaway and well, Queenstown will absolutely spoil you for choice.
There are however an overwhelming amount of restaurants in this small but bustling town, so we've narrowed down our top recommendations for breakfast, lunch and dinner – to save you all that googling and/or aimless wandering around trying to find somewhere good!
Breakfast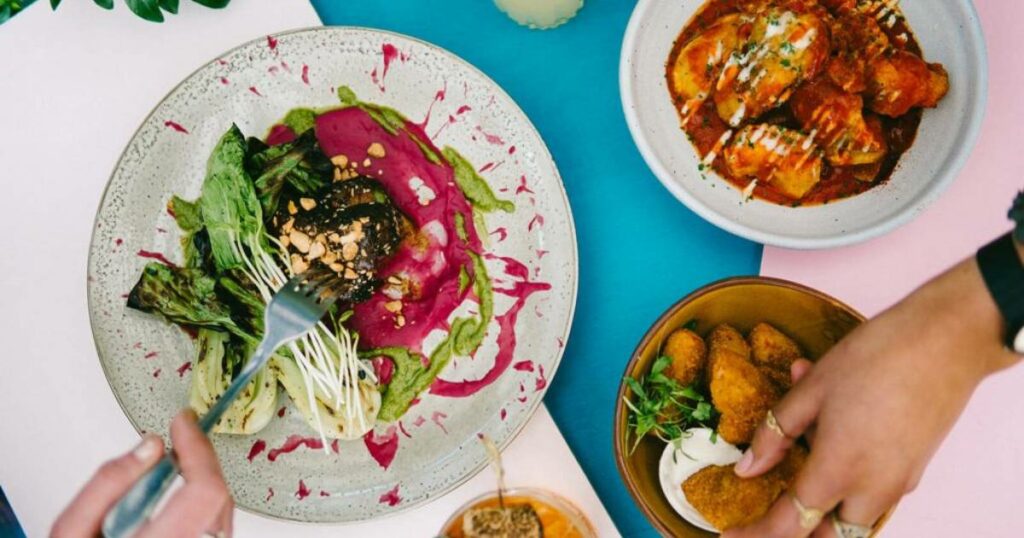 A trendy breakfast spot, known for its funky outdoor terrace and cosy indoor booths – this bistro café offers a wide range of vegetarian and vegan options which despite slowly becoming more popular in restaurants around Queenstown, Yonder have been a few steps ahead for a while now. Their coffees have been hailed as consistently great with a loyal following of locals turning up in the morning to grab theirs. This place is always busy and always buzzing – so you'll need to book ahead!
Location: 14 Church Street
Price range: $23 – $35 NZD for a main dish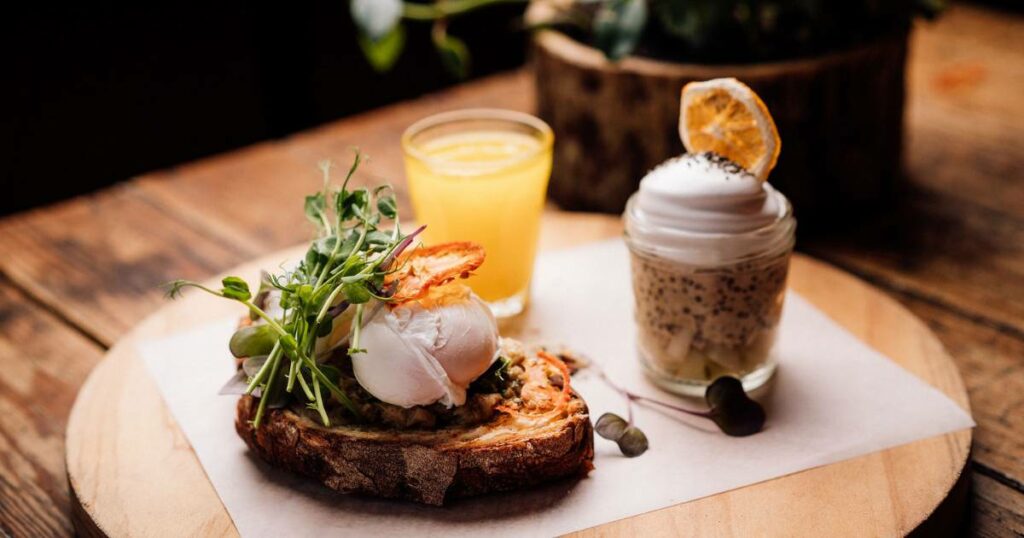 Another locals favourite but nestled up near the Skyline Gondola, means that visitors often don't realise it's there and miss it entirely. Less than a 5 minute walk from the centre of town – Bespoke pride themselves on creating the most beautifully detailed breakfast dishes full of fresh healthy ingredients, also catering to a range of dietary requirements. Paired with a yummy freshly made smoothie or hot drink – you will walk away satisfied and energised for the rest of the day ahead.
Location: 9 Isle Street
Price range: $15 – $30 NZD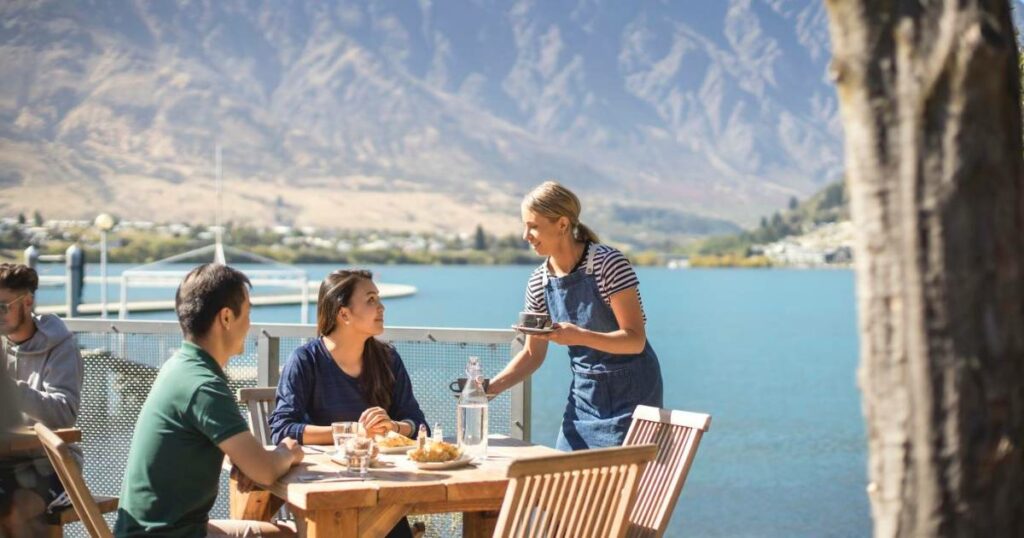 Located along the Frankton Track, right on the shore of Lake Wakatipu – we love heading out for a morning walk or cycle along the lake and finishing up with an earned big breakfast feed. The dishes at the Boatshed are not only quality but also extremely generous. Dogs allowed and a large outdoor garden deck for the kids to play, this family friendly local café in a building that dates all the way back to 1869 is worth a visit!
Location: 847 Frankton Road, Frankton Marina
Price range: $18 – $25 NZD
Lunch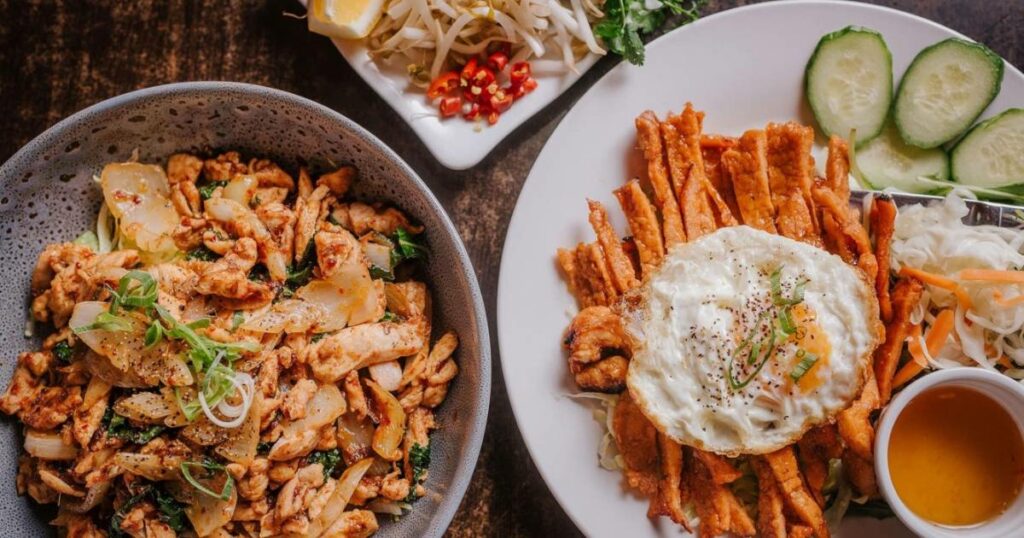 Step into a slice of Vietnam, right in the centre of Queenstown. Saigon Kingdom not only offers a generous choice of delicious Vietnamese dishes such as Pho Bo ramen, Mango Chicken and Wok-fried shaking beef; but it also offers lunch time deals with main dishes for just $12! Saigon offers a very friendly atmosphere and can accommodate for large families or groups.
Location: 88 Beech Street
Price range: $12 – $30 NZD
Every time we've eaten at Pedro's by the Lake, it doesn't feel like you're in Queenstown – it feels like you're on a cobbled street in Spain. Think outside tables with magnificent lake views, an endless stream of tapas being served, flowing sangria accompanied by guitar music. We highly recommend the 'Trust the Chef' option, every single dish is mouth watering and filling. A definite bang for your buck!
Location: 50 Beech Street
Price range: $20 – $60 NZD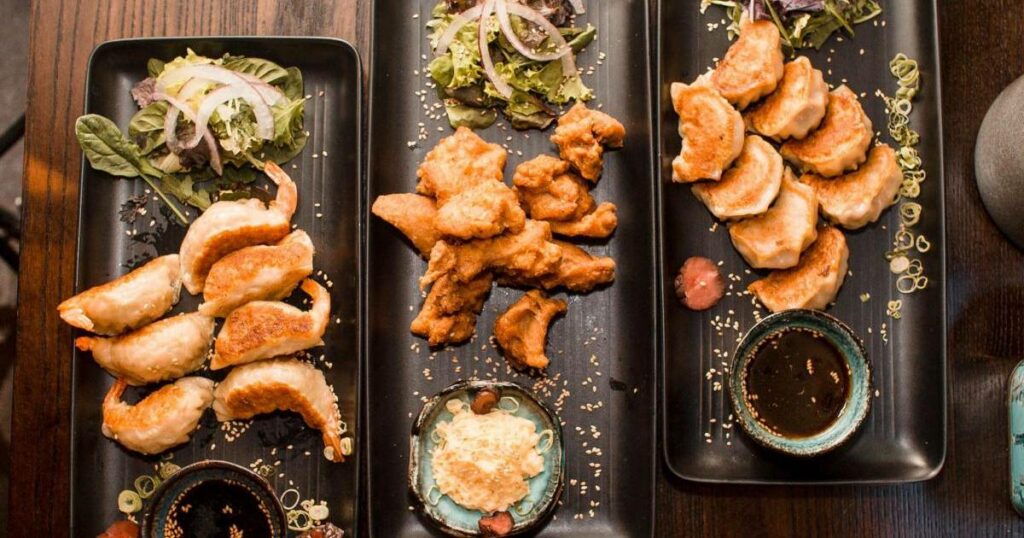 Tanoshi, which quite literally means 'delightful' in Japanese – is an urban award-winning restaurant and Sake bar situated down the bustling fun Cow Lane alley. Your taste buds will pop and you'll walk away satisfied with this pick for a healthy lunch, having indulged in the fresh authentic Japanese tapas style serves. The staff are very informative and accommodate for vegetarians, vegans and plenty of other dietary requirements. Book in advance, even for lunch – it's that popular!
Location: Cow Lane
Price range: $15 – $20 NZD
Dinner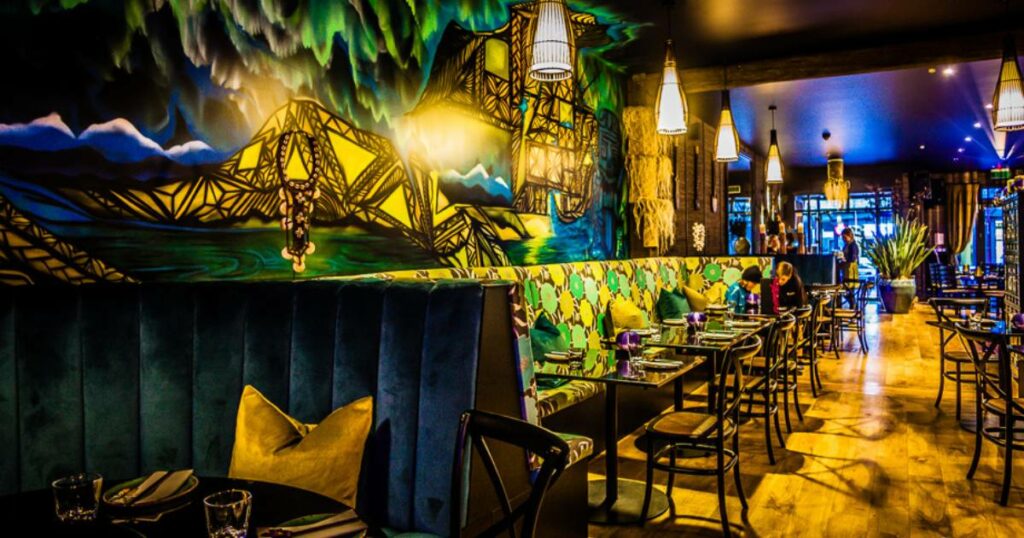 This restaurant deserves a written piece of its own! Blue Kanu is the most sought-after dinner restaurant in Queenstown, and it truly deserves that title. 'Polynasia' style – a fusion of Pacifica and Asian, this cultural food will set your soul on fire. Best known for the atmosphere at Blue Kanu, you will be greeted by staff dressed in traditional pacific garments and if you're lucky they may even sing for you. Transport yourselves into an entirely different world with Maori artwork and carvings beautifully decorating the place. This is an intimate and romantic dining experience for a special occasion.
Location: 16 Church Street
Price range: $15 – $35 NZD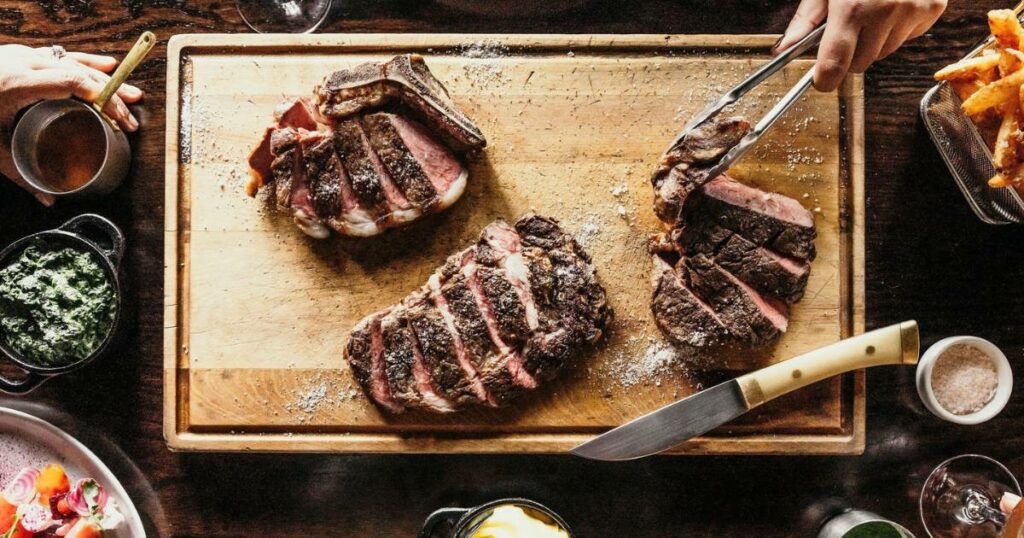 One for our steak lovers – this place is all about quality. Sourcing high end produce from all over New Zealand, your mouth-watering cut of steak will be accompanied by lip smacking side dishes and sauces. Of course, there are plenty of other options on the menu including seafood, chicken and lamb. Jervois Steak house exceeds all expectations, and with extremely attentive and knowledgeable staff to help you – treat yourselves to a chic and sophisticated dinner.
Location: 8 Duke Street
Price range: $30 – $60 NZD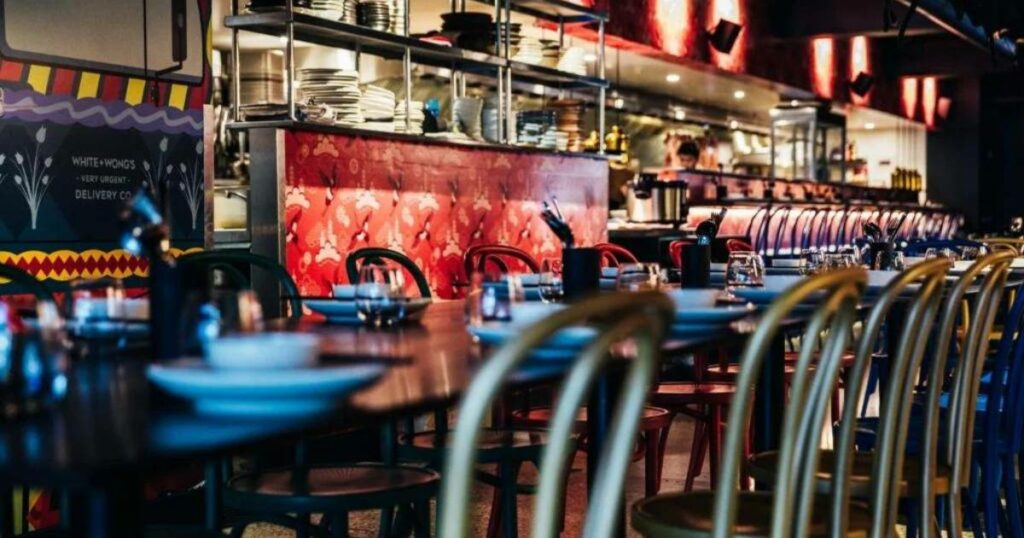 Asian street food inspired by China, Vietnam, Hong Kong and Thailand, White + Wongs will whip up the most colourful and flavoursome dishes. Sizzling platters to share, delivered to the table as quickly as they are made up in the kitchen – this restaurant is great fun for large groups or families. From curries, dumplings, grilled fish, BBQ meats, bao buns and much more, White & Wongs has earned the reputation it has, both here in Queenstown and up in Auckland too.
Location: 59 Beech Street
Price range: $15 – $40 NZD
So there it is, these are just a few of the many choices of places to eat in Queenstown. You are spoiled with choice! From Italian to Asian, Brazilian, Kiwi, Mexican, Polynesian, American, French and many more culture inspired restaurants – your appetites will be well and truly satiated. We hope you enjoy our favourite picks!